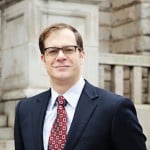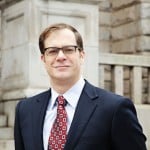 Email: max@h3-law.com
Phone: 404-638-5882
After successfully prosecuting a number of high profile cases involving child victims and being honored as the 2003 Trial Attorney of the Year, Max Hirsh became one of the youngest Deputy Chiefs in DeKalb County District Attorney's Office history.  In his tenure as a prosecutor Mr. Hirsh routinely tried and won some of the most troubling and compelling cases, often with little if any corroborating or physical evidence.  Based on little more than the child's word and  his team's aggressive investigation and preparation, Mr. Hirsh thoroughly and passionately fought for those who had been wronged.
In addition to his experience as the Chief of the Crimes Against Children Unit, Mr. Hirsh has handled over one thousand matters and tried over one hundred cases before both State and Superior Courts.  His experience includes litigating DUI, domestic violence, theft, fraud, armed robbery, kidnapping, child and adult sex crimes, white collar and murder cases as well as being lead counsel on a high profile death penalty case.  Mr. Hirsh has authored appellate briefs on a number of his trial victories.  None of Mr. Hirsh's trial victories has been remanded or reversed.
Recognized for his litigation, leadership and advocacy skills, Mr. Hirsh has been a guest lecturer at the Southeast Georgia Child Abuse Training Conference (February 2003), DeKalb County Annual Office Conference on Prosecuting Child Death Cases (November 2004), DeKalb County Annual Office Conference on Prosecuting Child Molestation Cases (November 2005), Emory Law School Summer Child Advocacy Training Program (May 2005), Children's Health Care of Atlanta Professional Training (October 2005), and Children's Hospital of Atlanta training session on Testifying Before a Jury (November 2005).  Mr. Hirsh has lectured to prosecutors, law enforcement officers, social workers, school officials, forensic experts, and medical personnel.
Mr. Hirsh has been an involved participant in the Child Fatality Review Team, Child Death Investigations Team, and Multi Disciplinary Team meetings.  Prior to attending Emory University School of Law in 1995 and after graduating from Colgate University with honors in 1993, Mr. Hirsh was the youngest Head Director ever of the Fresh Air Fund's Career Awareness Program.